How To Treat Child Hemorrhoids

Child hemorrhoids are no different to adults. Therefore the treatment is the same. Although not so intense , because they will not be very difficult to get rid of.
A couple of sitz bath, but made to a 1/4 strength. Alternating the sitz bath with ice packs and a mild Hemorrhoidal Ointment should be enough.
The trick is to treat immediately as they present themselves
N.B. Always take children to the Doctor to be certain that the symptoms are from hemorrhoids and not some other ailment.
---
SIDEBAR  Children have young elastic veins, therefore the recoup time is almost instant.
---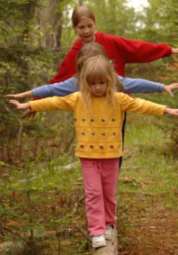 The most popular reason why children get hemorrhoids is because children get the urge to go toilet. They are so intense playing that they forget to go.
This will cause the stools to harden and when they do go (probably next day)they have to push to get the stools out. Thus the damage is done.
The most common symptom will be bright red blood in the stools, in the pan or on the toilet paper.
Anal itching and burning is another popular symptom in children. However this condition must not be confused with internal worm infestation.
If they are constipated, or experience a hard stool. You may give them some fybogel for a few days.
This will loosen the stools and help them on the toilet.
This is the same treatment used with toddlers.
However if you follow the following instructions. You should be able to avoid constipation and hemorrhoids altogether.
So it is important to teach them to go to the toilet as soon as they get the urge. Make sure they drink enough water daily and eat some fiber food in their diet.
However the most important thing to teach them is how to evacuate on the toilet.
By teaching them the above techniques at an early age, it will be easy for them to embed this system in their brains and they will never suffer again in their mature life from hemorrhoids and the relevant complications of this terrible ailment.
This site is approved by


Return from Child Hemorrhoids to Home Page

Return to What are Hemorrhoids